Eugen Toli Perfume for women and men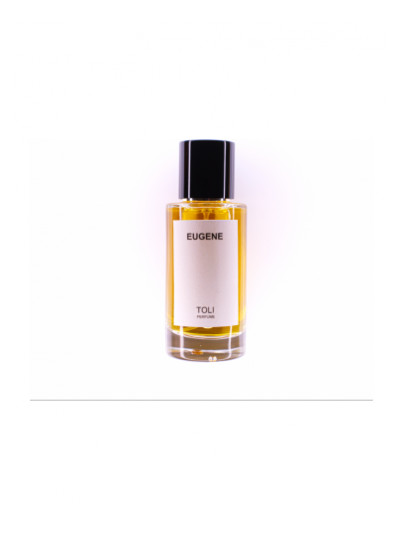 Eugen by Toli Perfume is a fragrance for women and men. This is a new fragrance. Eugen was launched in 2020.
"Inspiring, benign, confident and resilient and one of the most complex perfumes of this series, Eugen brings together a variety of spices such as cinnamon, star anise, cardamom, tonka, cloves, pink paper, juniper berry along with sandalwood, leather and very mild pineapple accords in a unique blend that will captivate your senses. Without showcasing or revealing one key ingredient, Eugen is a comforting, smooth, and silky perfume in its texture, while remaining discrete and highly sophisticated in character.
The Private Series comprises of 3 perfumes created with a lot of passion, searching for the best quality ingredients.?The series aims to create comfort in both casual and formal occasions while taking a modern-edgy approach." - a note from th brand.
Read about this perfume in other languages: Deutsch, Espa?ol, Fran?ais, Italiano, Русский, Polski, Português, Ελληνικ?, 漢語, Nederlands, Srpski, Roman?, ???????, Укра?нська, Монгол, ?????.
Collections Private Series
Perfume longevity: 2.00 out of 5.
Perfume sillage: 3.00 out of 4.
This perfume reminds me of
Become a member of this online perfume community and you will be able to add your own reviews.
Perfumes: 62498
Fragrance Reviews: 993460
Perfume lovers: 581540
Online right now: 1389

New Reviews
Popular brands and perfumes